COMPLIANT TO GLOBAL STANDARDS
Fuelco has been providing complete fuel storage solutions across Australia since 1994. We supply a range of containerised, self-bunded, environmentally friendly fuel storage tank solutions and services.
The tanks are cost-effective and versatile with low initial cost, installation and maintenance benefits combined with the flexibility of shipping containers logistics. Our qualified engineering, design and compliance team have the technical capability to offer international project and engineering management, meeting standards around the world. Fuelco, through a network of service agents across Australia, provides after-sales service and repair.
We offer tailored preventative maintenance programs to reduce breakdowns and expensive unplanned repairs. We also stock an extensive range of parts and accessories that comply with relevant global standards.
In November 2016, Fuelco was acquired by the Eredyne Group, bolstering its modular approach to fuel storage tank capability and expanding its footprint into Oceania, Asia, Africa, Middle East, and South America, making Fuelco a truly global organisation.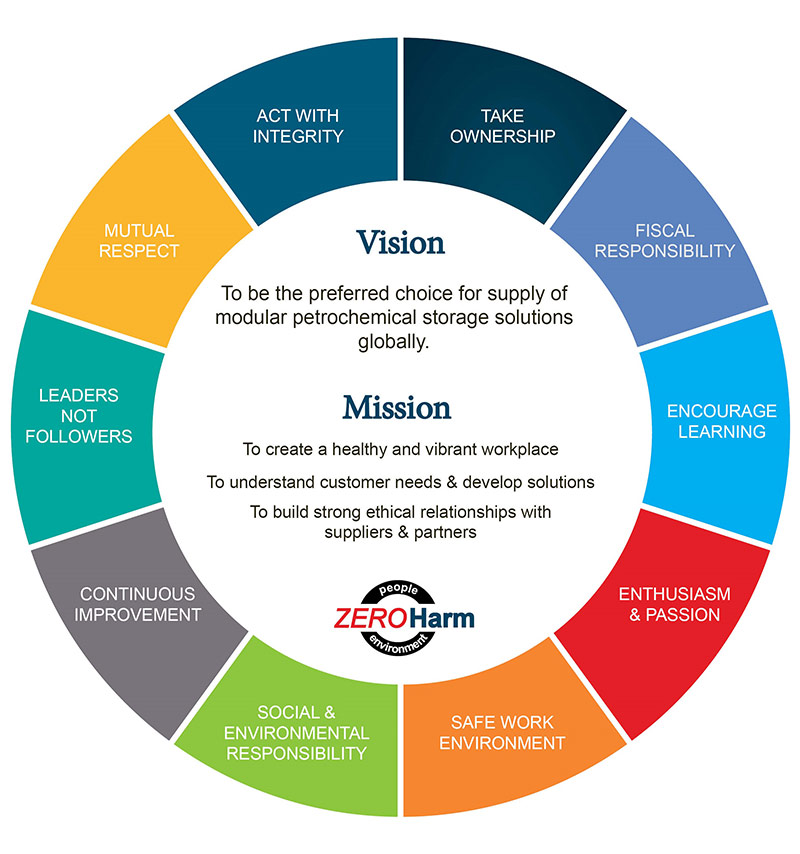 Fuelco undertakes all works as per the current Australian Standards as a bare minimum and strives to ensure that all work practices are continually improved through experience and continued training.
Registers of measuring equipment to ensure the equipment is within calibration and has traceability to reference standards.
Operating instructions that specify standard work procedures are provided electronically.