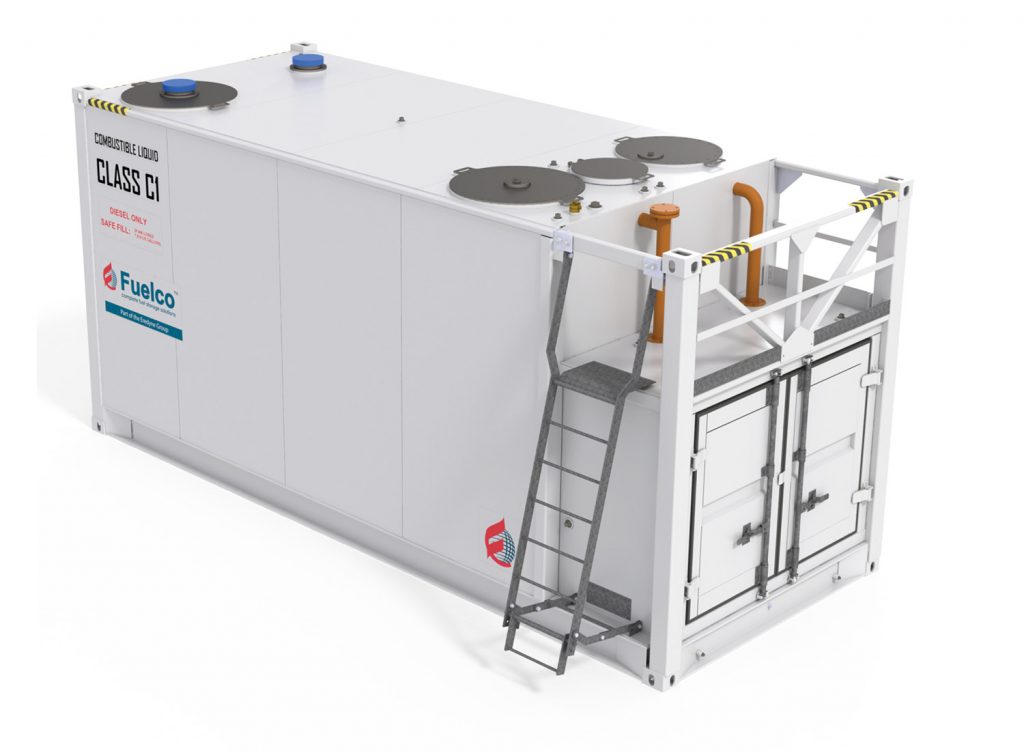 1 of 5
Corner container lock
castings for ease of
transport
2 of 5
Pump bay model standard with:
Bunded pump bay with lockable weatherproof doors
Galvanised access ladder and platform; with ladder fitted to either side of the platform (ex-factory)
Galvanised kick plate and middle rail provided for additional safety of users
3 of 5
Fluid level dipsticks for tank and interstitial space.
Vent stack with screened rainproof outlet.
Suction foot valve, overfill protection & electronic
overfill alarm.
Access manway
4 of 5
Designed to eliminate stress
points for improved quality
and longevity.
5 of 5

Tank Model

Safe fill
(95%)litres

Length mm

Width mm

Height mm

Weight kg

PDF Brochures

LTKL 12

11,115

2,991

2,438

2,896

5,100

LTKL 20**

17,000

2,991

2,438

2,896

5,000

LTKL 30

28,750

6,058

2,438

2,896

8,300

LTKL 38**

34,200

6,058

2,438

2,896

8,400

LTKL 68

64,600

12,192

2,438

2,896

14,600

LTKL 75**

70,550

12,192

2,438

2,896

14,500

LTKL 80

77,425

14,630

2,438

2,896

17,500

LTKL 100**

94,500

14,630

2,438

3,200

18,600

LTKL 110**

109,000

14,630

2,438

3,635

20,500

LTKL12-P

11.115

2,991

2,438

2,896

4,300