REFUELLING A FLEET OF BUSES AT DEPOT IN SOUTH AUSTRALIA
Fuelco supplied and installed self bunded tanks and refuelling system for the purpose of refuelling a fleet of buses at their depot or home base.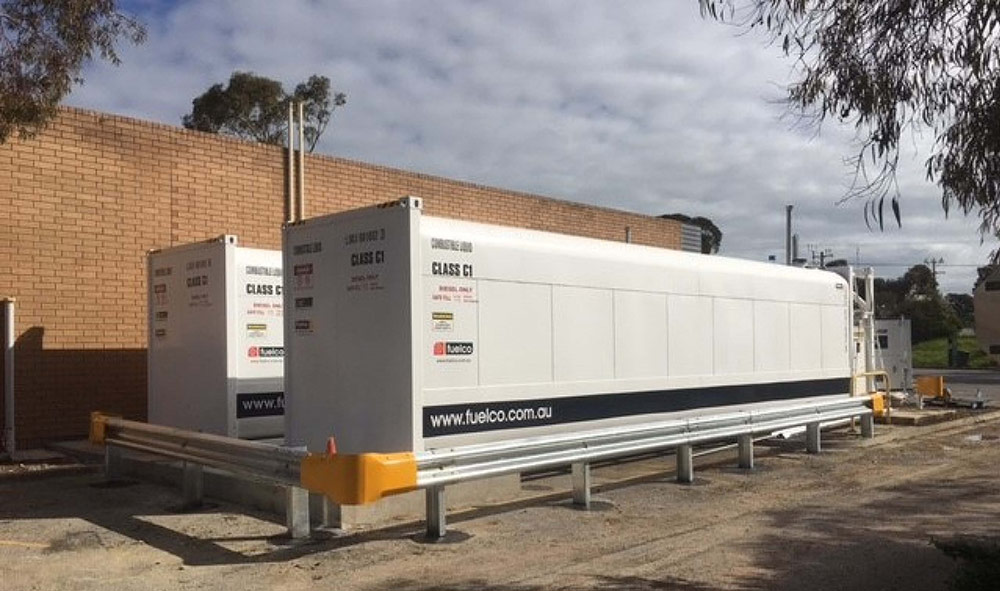 Decommission existing underground storage tanks in conjunction with regulations and safe environmental practices. Supply and install a bus refuelling system that stores diesel.
Stage 1
Set up Master tank in temporary position
Set up electrical connection to regent unloading pump and temporary dispensing pump in tank bay Foam fill and decommission underground tanks
Install concrete plinths for positioning of self bunded tanks.
Stage 2
Move Master & Slave tank into new position
Install new pipe work to existing gal pipe in wash bay Master to have electrical fit our as per plan
Install upright stands to hold pipe work in place
Fuelco supplied the tanks and dispensing equipment, for the storage and dispensing of diesel, to a bus company needing storage and dispensing at their depot.
DESIGN
The Logitank Kommander is designed specifically for storing fuels including diesel. All components are customised to suit the safe handling and storage of diesel. This refuelling system was designed specifically for the transport industry where there is the need to store and dispense Diesel for trucks and buses.
2 x Logitank Klassic LTKO 68
Fuelco provided 2 x Logitank Kommander LTKO 68's for the purpose of storing diesel.For part of this project, Fuelco decommissioned existing underground storage tanks.