GENERATOR REFUELLING SYSTEM FOR POWERGEN IN WESTERN AUSTRALIA MINING CAMP
This project involved providing a Logitank Klassic self bunded tanks and refuelling system for the purpose of extended operation of a generator in a mining camp.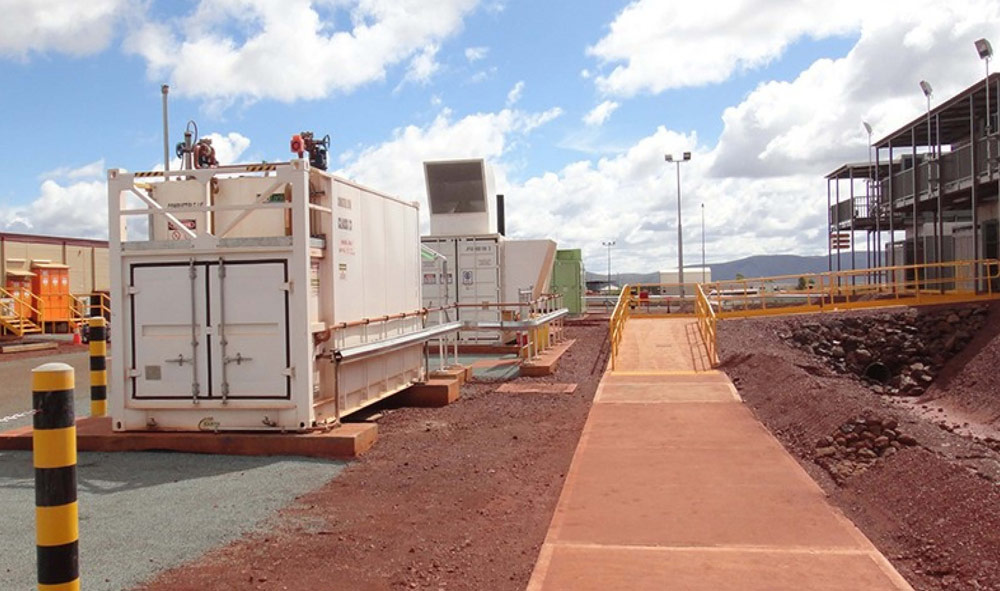 Design, construct and install a generator refuelling system that stores in excess of 25,000 litres of diesel. The system must integrate with the container style generator onsite.
Fuelco supplied the tanks and dispensing equipment for a generator refuelling system. This system supplies emergency power to a mine camp in Western Australia.
DESIGN
As part of the scope, Fuelco can submit comprehensive designs for review prior to manufacture, procurement and installation. These included calculations, P&IDs, drawings of the facility including intended pipework routes, equipment selections, shop drawings and installation instructions.
SAFETY
As part of our services, Fuelco can perform a Safety in Design Risk Assessment and fulfill all obligations under the relevant Health & Safety Acts and Regulations. Fuelco communicates with third parties and other contractors to ensure the work is coordinated and performed safely.
Fuelco provided a Logitank Klassic 30,000 litre tank for the purpose of storing diesel for the camp's emergency power supply.