BULK FUEL FARM FOR MINING INDUSTRY
Bulk Fuel Farm upgrade involved increasing the fuel storage capacity for a customer operating within the mining industry.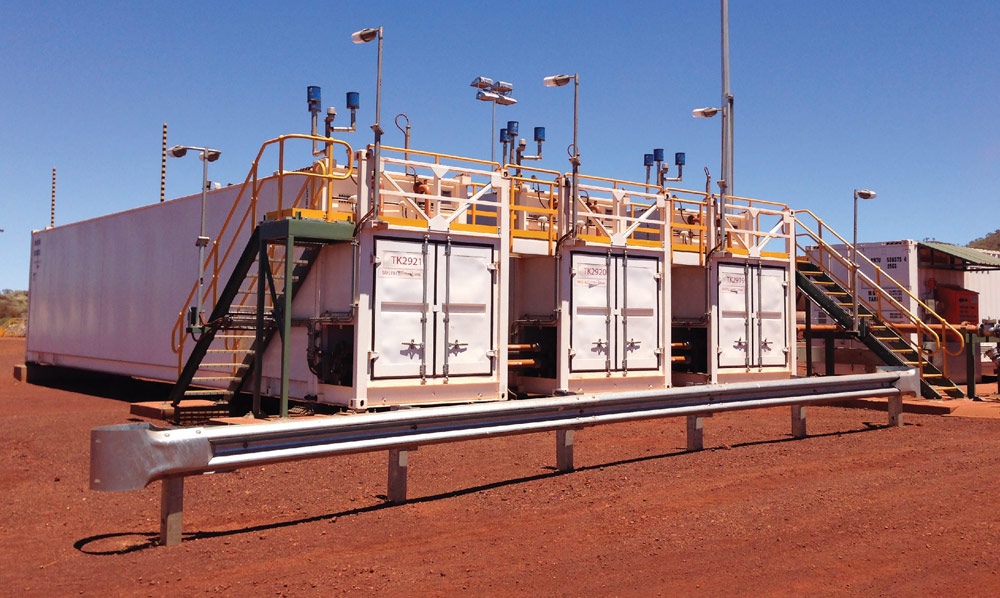 Design and install a complete, bulk fuel storage system for a mine operator with the purpose of refuelling heavy vehicles. The new infrastructure must integrate with the current tanks and systems.
Fuelco supplied additional tanks and dispensing systems at a mine site for the purpose of heavy vehicle refuelling.
DESIGN
As part of the scope, Fuelco submitted comprehensive designs for review prior to supply and installation. These included linking kits and pipework for integration with existing infrastructure.
Modular and transportable fuel tanks are ideal for the mining industry where the volume of fuel required can increase or decrease depending on mining activities. Their self bunded design is well suited to areas where strict environmental regulations exist.
Logitank Klassic LTKL 110 was used in this project. These self bunded tanks are ideal for storing fuels and lubricants and are available from 12,000 to 110,000 litres storage capacity. These are ideal for refuelling vehicles, trucks and fleets.
Fuelco delivered this project in a short period of time, with only minor design changes, as requested by the customer. Overall, the customer was impressed with the facility and Fuelco's ability to complete the works in such a short time frame.
Fuelco staff remained on-site after handover to ensure the equipment supplied, and the entire facility, was operating to customer expectations. This was deemed necessary to ensure the customer was completely satisfied with the services and equipment supplied by Fuelco.